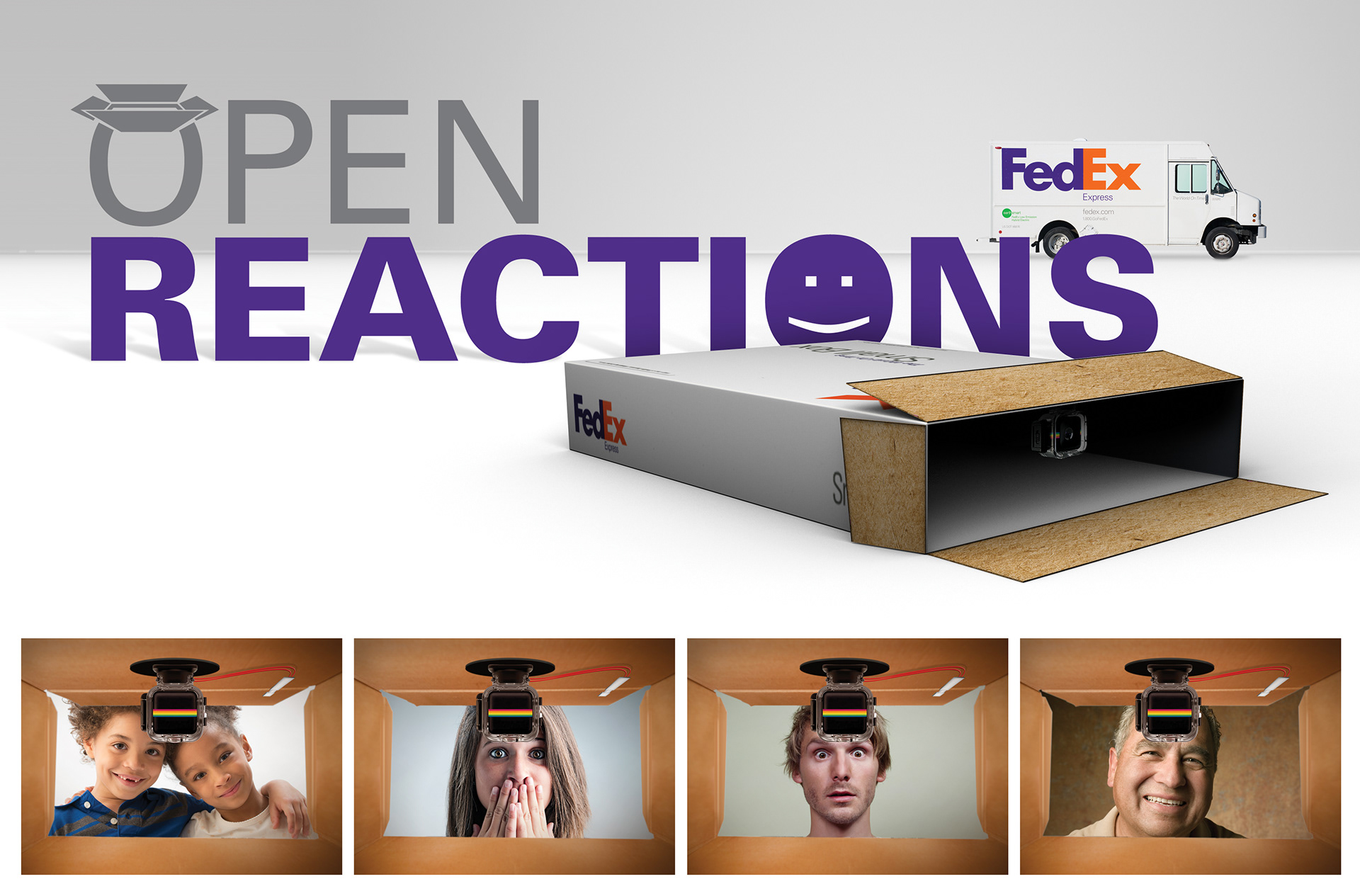 Send a gift with FedEx anywhere in the world, and see how your loved ones react to it. 
One of the most gratifying parts of giving gifts is seeing the reaction of the recipient. Because of this, FedEx created a social experience called Open Reactions, which consisted of special boxes with cameras strategically placed inside, that will start recording as soon as the box is open and wirelessly upload a 60 second video of the reaction to the sender's email.

The reaction videos will also be stored in a special website and transformed into a short film with the best and most heartfelt reactions.
An International Shipping Experience
How long does it take to ship something from one country to another? With FedEx, it can be a fast and thrilling ride that can get it done in seconds. The idea was to showcase a speedy Fedex delivery by sponsoring a zip line that crosses the borders of Portugal and Spain. This zip line is the only one in the world that will allow you to cross an international border, across the Guardiana river that separates Spain and Portugal, at the speed of around 70-80 Km/h.
The plan was to sponsor the attraction and make a interactive film and case study with it. To tell the story of how Fedex made the worlds fastest airborne delivery, crossing international borders & even a timezone all with a simple jump.
The SDS: (Special Delivery Service)
For Fedex what's inside the box is more important than the method in which it gets there. So to make Fedex deliveries extra special we created SDS (Special Delivery Service), a small scale specialized delivery service designed to deliver special moments to special customers. All powered by the iconic white box. 
The idea was to mount Fedex boxes on top of customized RC vehicles to turn them into mobilized deliverers of good. By working closely with our customers (on a case by case basis) we planned a special delivery and deployed the RC boxes to put things into action. We then recorded the delivery as it happened, paying close attention to reactions, emotions, and all.