Mejor lleva a mejor (Better leads to better)
To celebrate the fact that the new Pasat won "mejor" in class, we thought it would be perfect to create a nationwide roadtrip to spread "mejor" around the country. We would outfit a new Passat with a Plethora of cameras, wifi, and geo tracking to allow site visitors to watch the good deeds in real time. The experience also invited the general public to join in the fun and volunteer to perform a good deed as the Passat moved from state to state.
SignThenDrive Tire signatures:
The idea was to turbo charge the signature process in VW's SignThenDrive event. All to drive home the fact that you could do incredible things with a signature, like drive away in a new VW.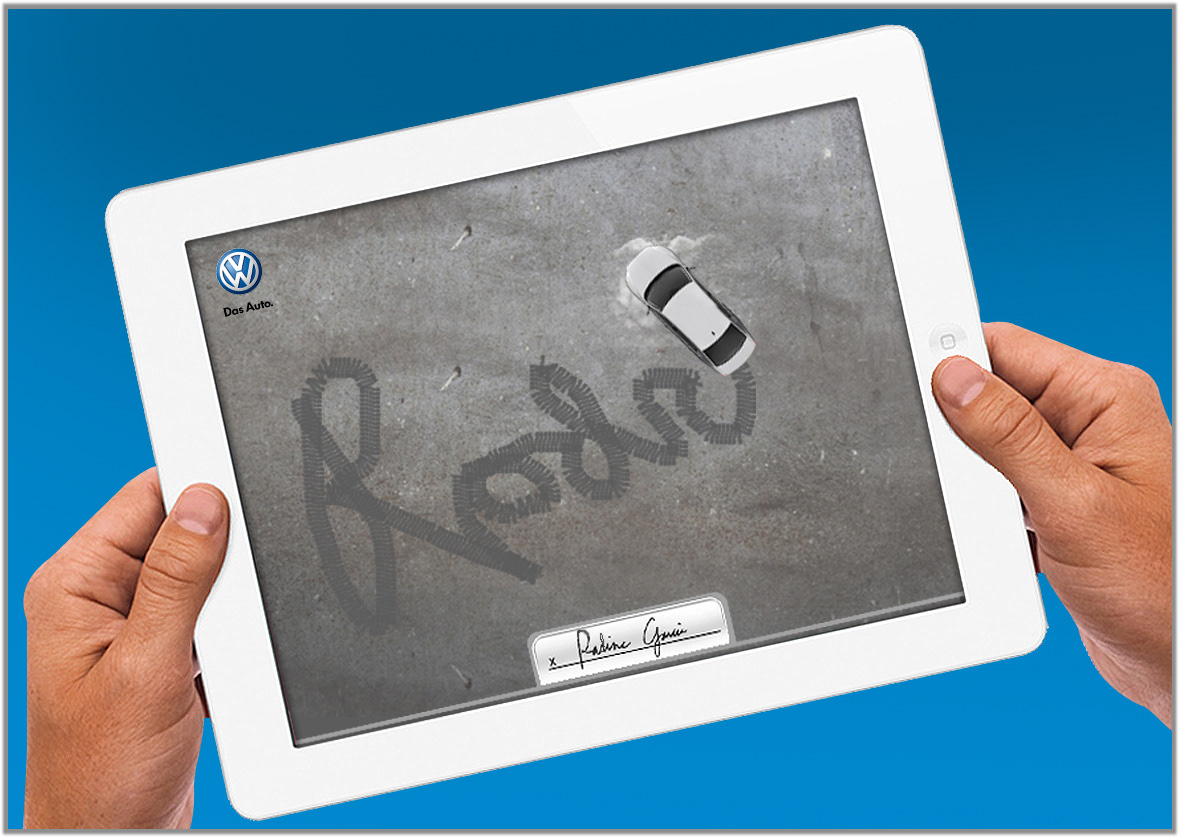 You Like. We Build. Tu Ganas.
Volkswagen means "The People Car". Our idea was to create a social media experience where "The People" in this case VW's Facebook fans could configure the all new Pasat from the ground up, all powered by a like. Every stage of the cars build was to be determined by the most popular vote. In the end one lucky fan would win "The Peoples Car".