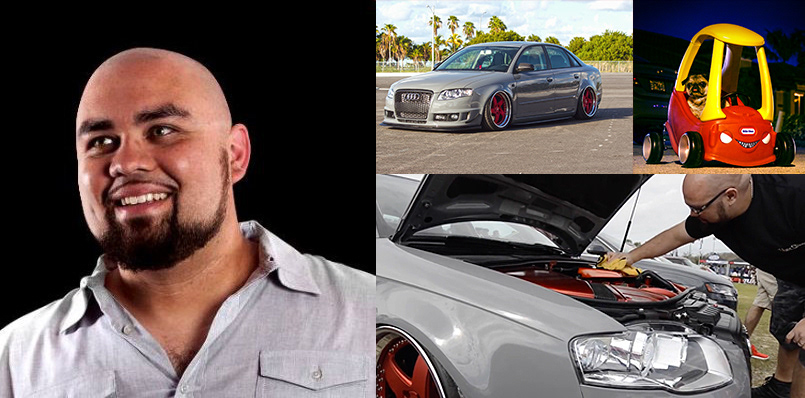 Noel Artiles Creative Director
Creative Director/Art Director/Designer/Illustrator/Custom Car builder/Business Owner
I'm a Miami based Creative Director and I began my career here in Miami as a graphic designer working for small local marketing and design firms.
In 2003 I landed a job at PGI which at the time was the largest e-marketing firm in the South Eastern US, this firm would eventually become Sapient. At PGI/Sapient I worked on some award wining primarily digital campaigns for clients like Citibank, Celebrity Cruises, and SOBE Wine and Food Festival. I then made the move up to Digitas NY as an Art Director to work on the American Express and Samsung accounts. 
After a few years in NY I moved back to Miami to work back at SapientNitro where I was the lead creative on some award winning campaigns for brands like the Rock & Roll Hall of fame, Samsung, Dodge, Chrysler, and Twix. 
I then made the switch to Y&R Miami where for a few years I was the Creative Director and digital creative lead on the Fedex and Dell accounts where my team produced some award winning work.
I am currently a Creative Director at the PWC experience center where I help multiple brands with business transformation.  
When I'm not in the office working or running around after two very active beautiful children, I along with my business partner run and operate an apparel brand for automotive enthusiasts named HypeStance. I also get my hands dirty working on my 2 project show cars. I've spent years working on them and I do my best to design, fabricate, and install as much as possible myself, because I love challenges and I love to make things that have not been seen before.