Dodge / Digital AOR work
The following creative was created at Sapient Nitro for Dodge as it's Interactive Agency Of Record.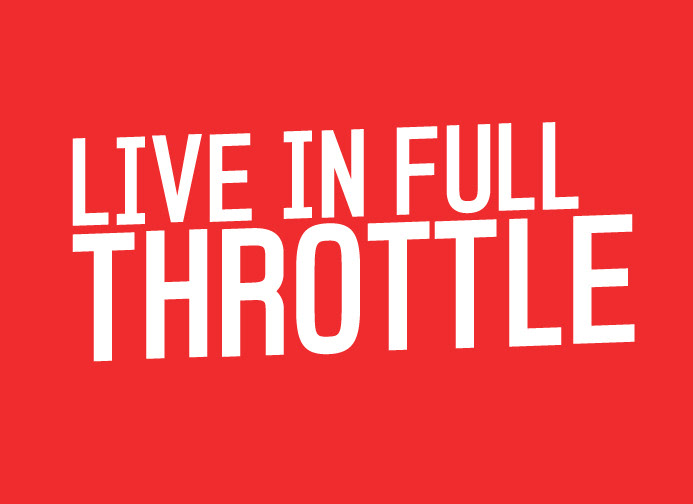 The challenge was to create an entertaining way to configure your favorite Dodge. The solution was to create a story based, game driven, vehicle configurator that challenged users to complete obstacles in order to earn the privilege of configuring their Dodge. In the plot our users are challenged to out run "Life" a speed sucking shape shifter determined to put a stop to you living in full throttle.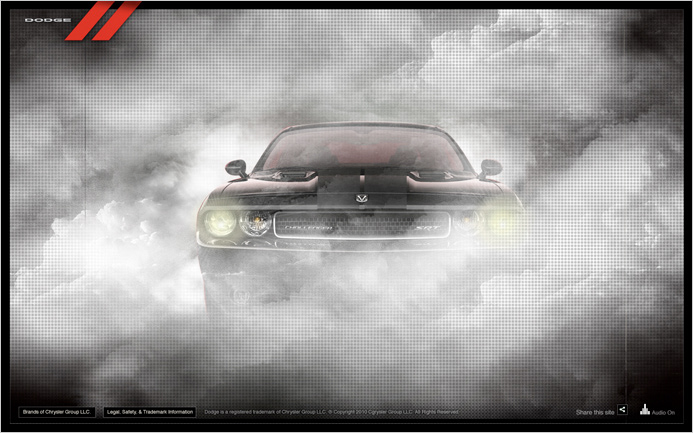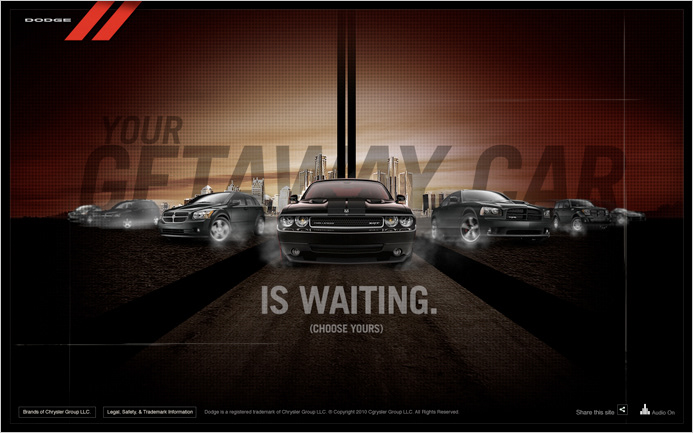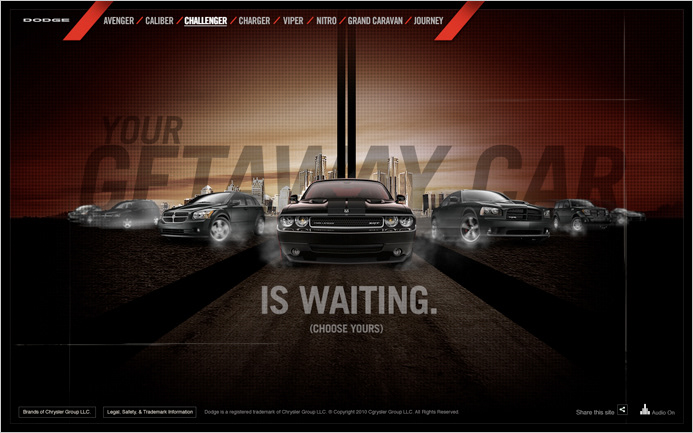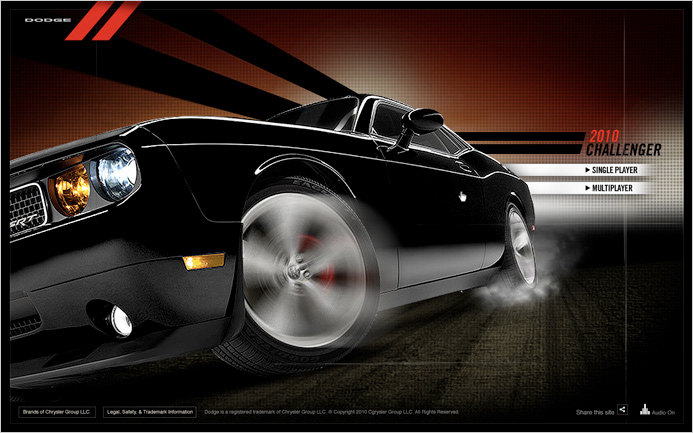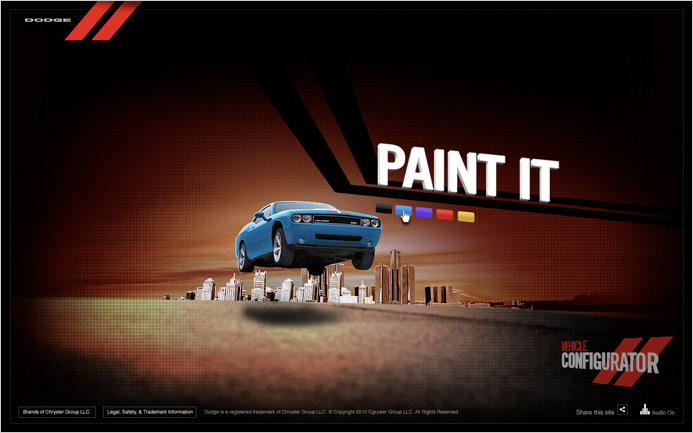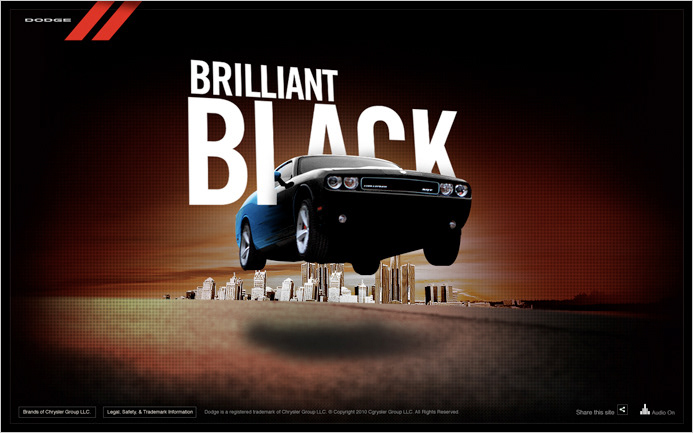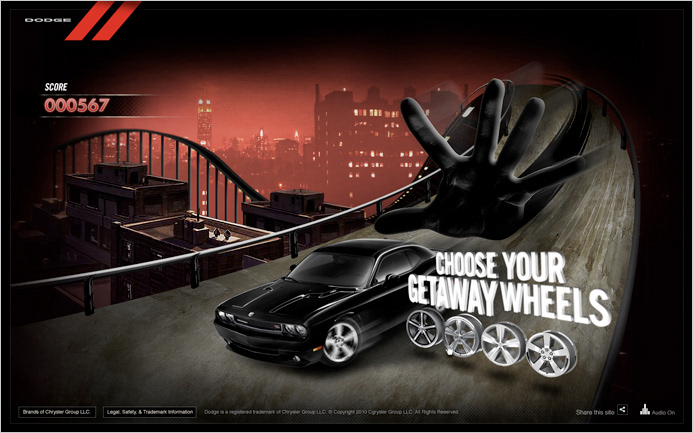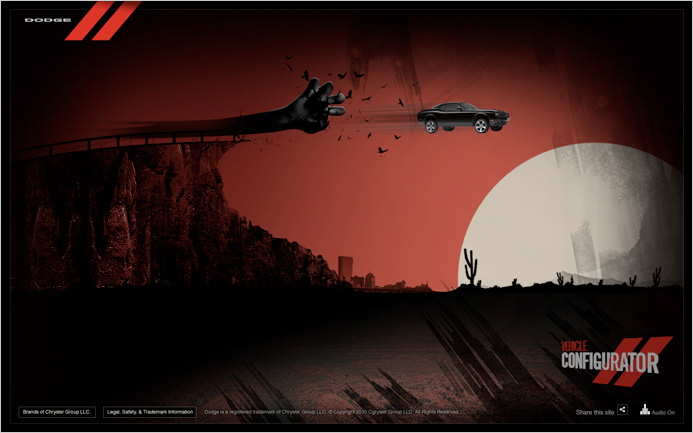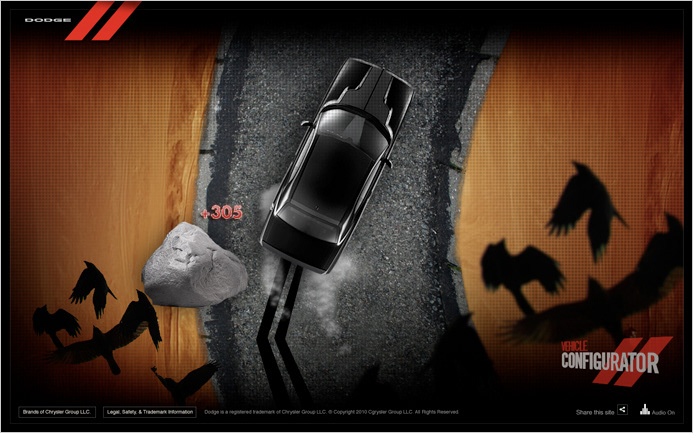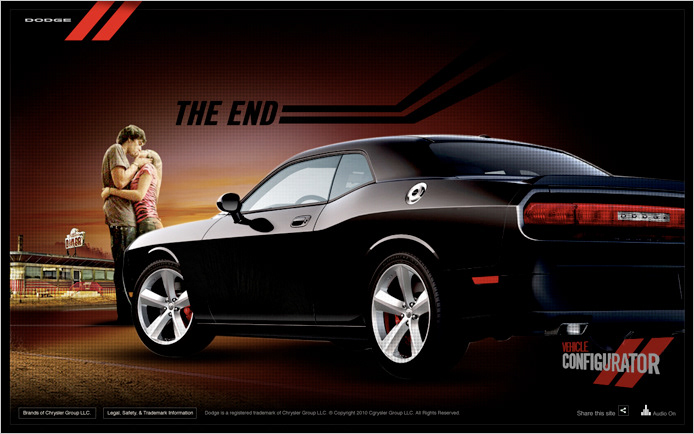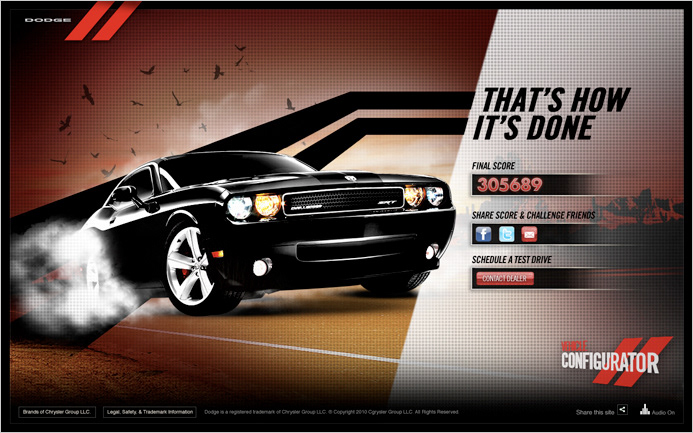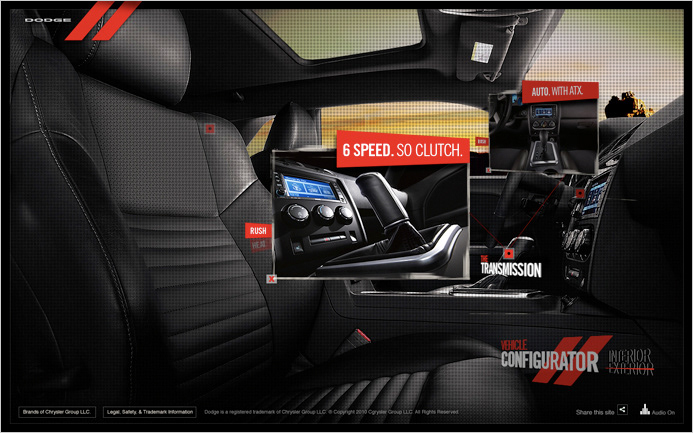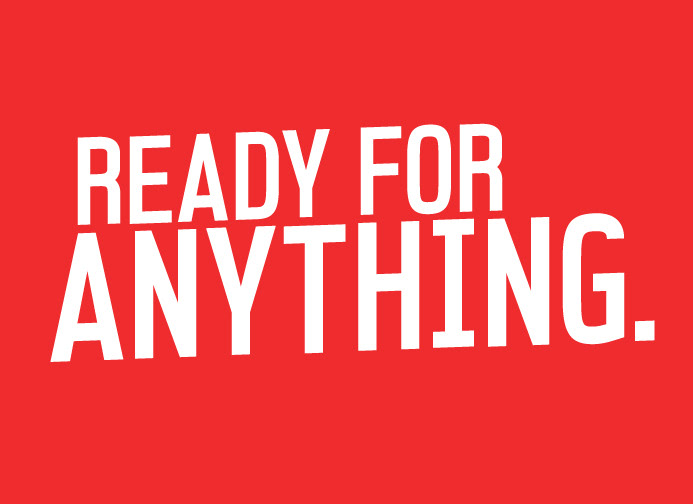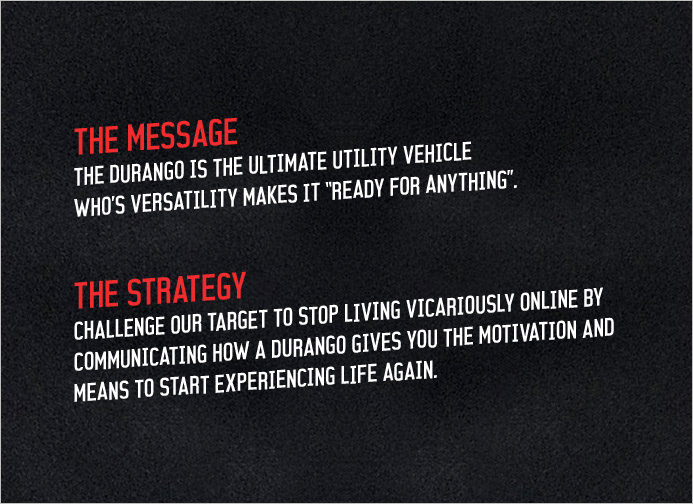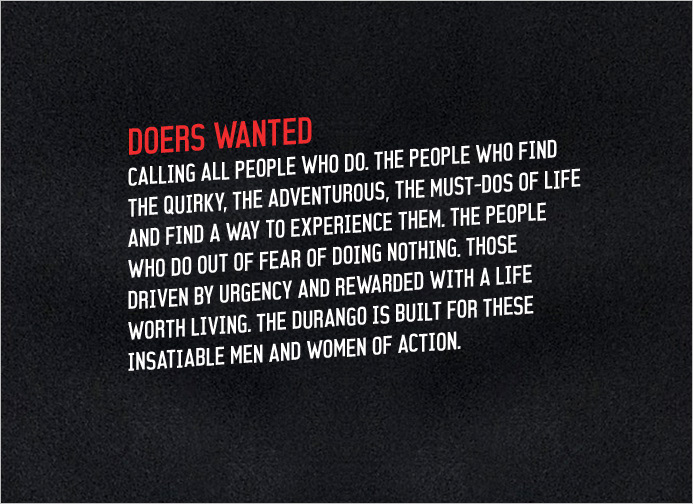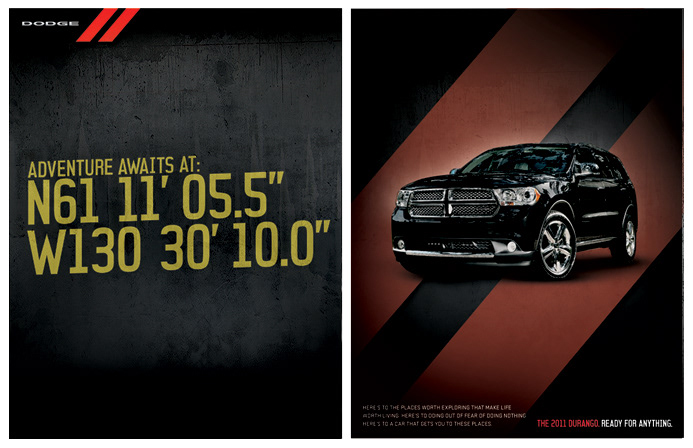 The idea was to create GPS print ads whose coordinates are dynamically printed. The ads served as a campaign awareness tool but also as a call to arms for Doers. If their curiosity kicked in as to where the coordinates lead to, they lead to a local dealer.



The idea was to get Doers talking and tease them with an active lifestyle mantra by introducing them to their new ownable language of GPS via banner ads.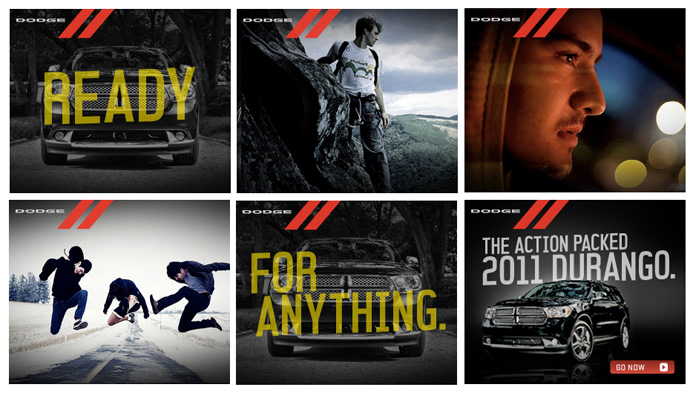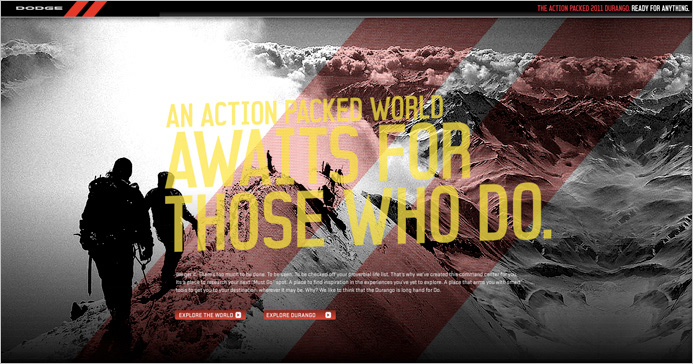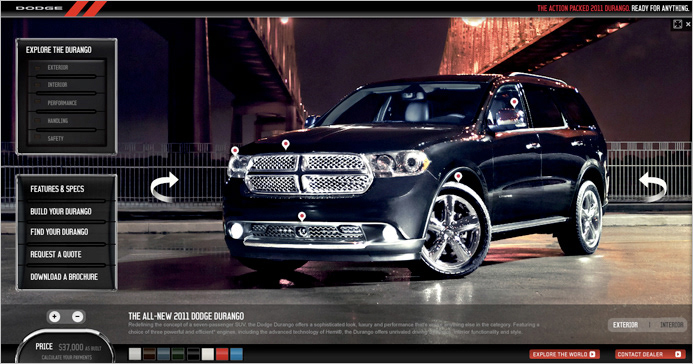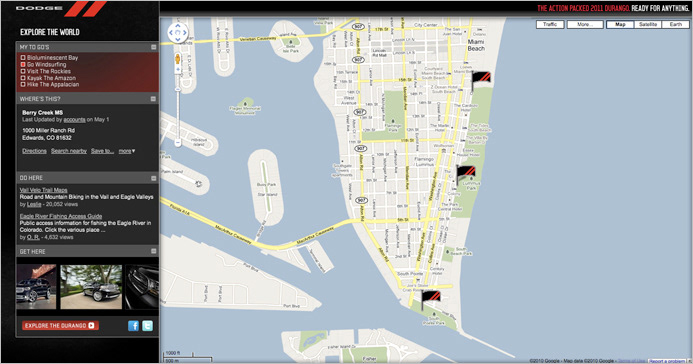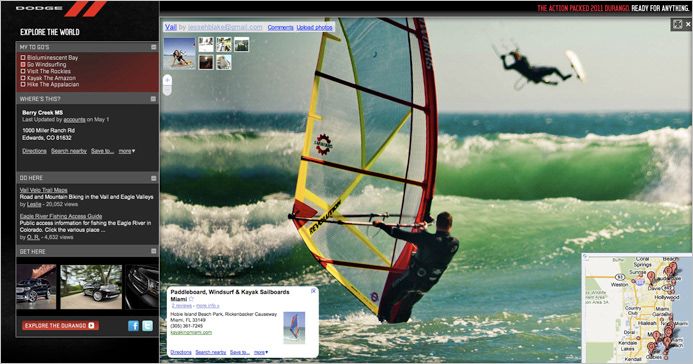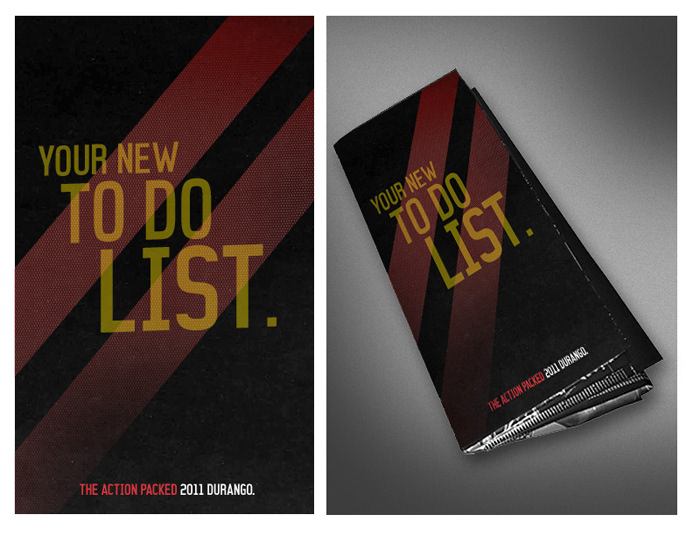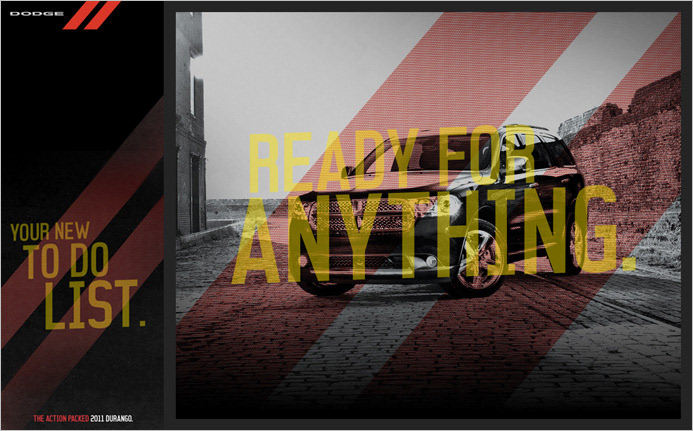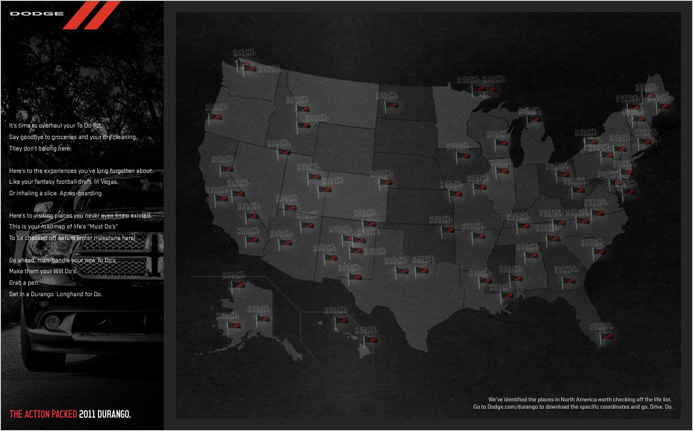 The idea was to create a DM that opened up to a map of adventures - our version of a "To Do List". Once opened, the DM features a nifty Durango poster on the front, a Doers manifesto and pre-approved spots on the back, so they could begin making their plan of action.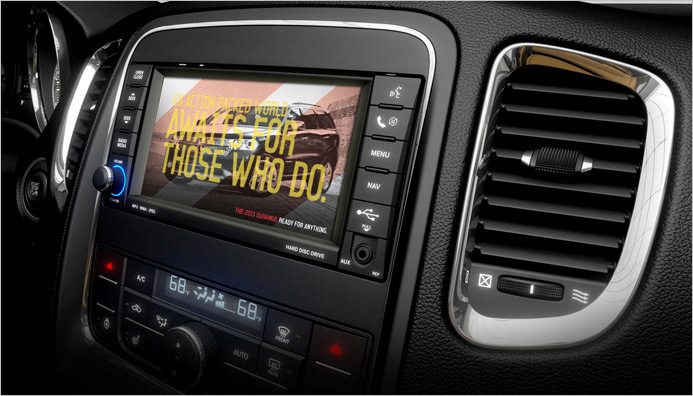 Rethink the test drive. When you jump into a Durango you'll be greeted by a friendly unusual GPS navigation voice. As the drivers leaves the dealership, the GPS voice will lead them through a scenic or interesting route in the city/town. It will also narrate the route and explains how the Durango is Ready For Anything.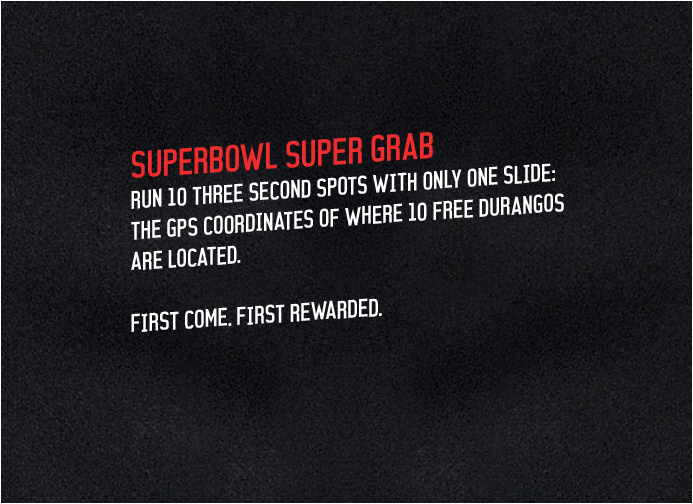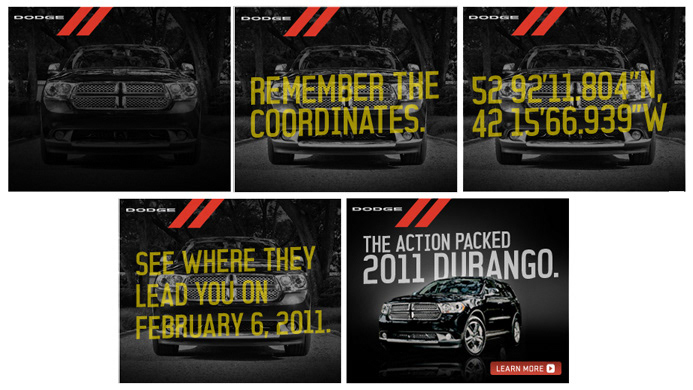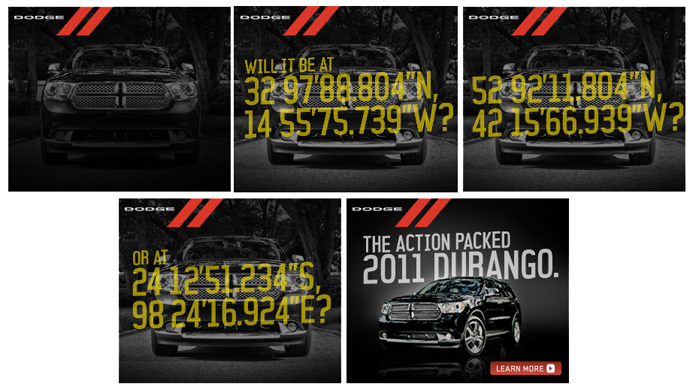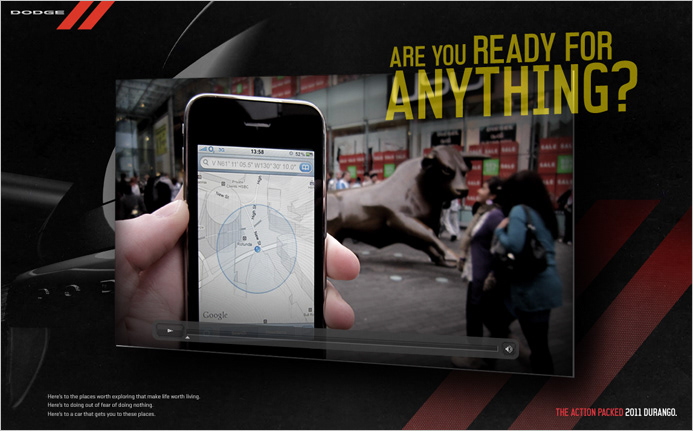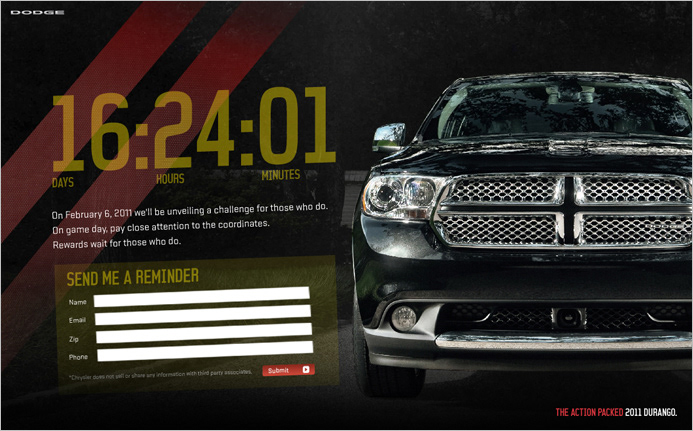 The landing page featured an intro video that left the user in suspense as to what's coming with a payoff that said "Rewards wait for those who do.". We then morphed the site into a superbowl countdown clock and a form that collected their info to remind them of our event.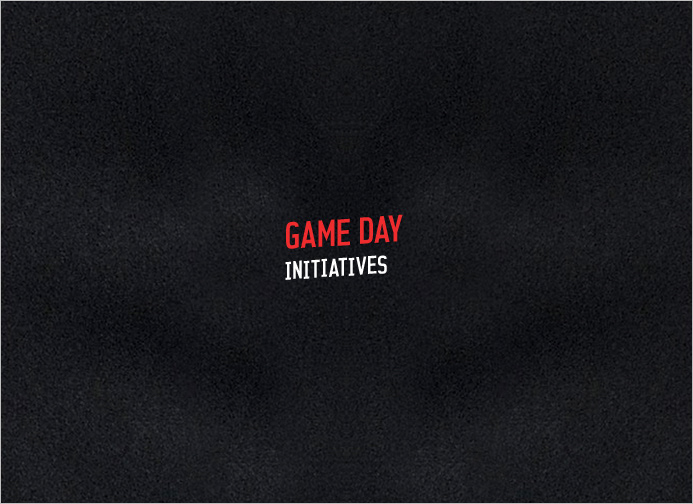 Here's an example of 3 second spots that gave away the 10 locations where free Durangos laid wait for a lucky Doer to claim.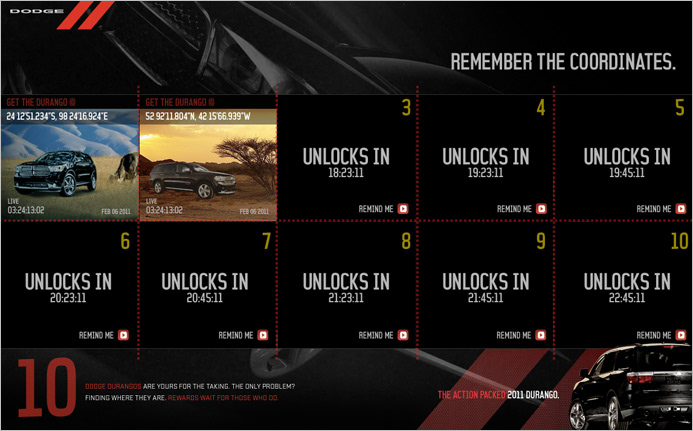 As each spot airs during the big game, the coordinates and live feeds appear on the landing page.
The idea was to capture the moment when a person finds a Durango.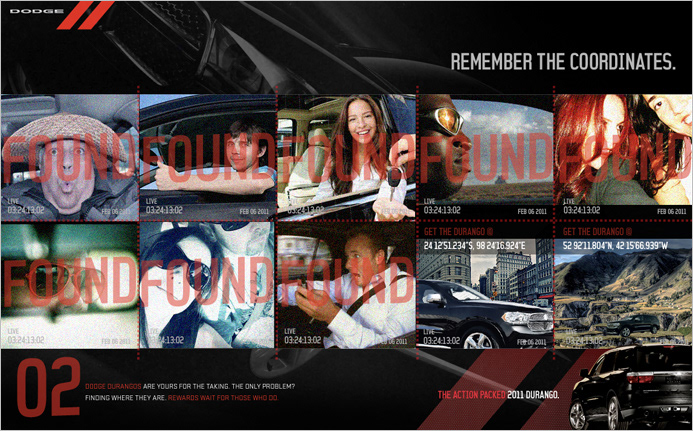 The site becomes a running tab of the Durango's that have and haven't been discovered.