The Collapse-A-Gol Made the streets your stadium.
I creative directed and engineered a unique product that converted 2 Powerade® bottles into a portable futbol (soccer) goal post. The product was developed for Powerade during the World Cup as a Coke Rewards give away item. The idea was for players to easily travel with the COLLAPSE-A-GOL and setup a goal post in seconds. After playing they can rehydrate with the bottles they used as bases. 
Role:
I ideated, creative directed, co-designed, and managed the prototype from concept to completion.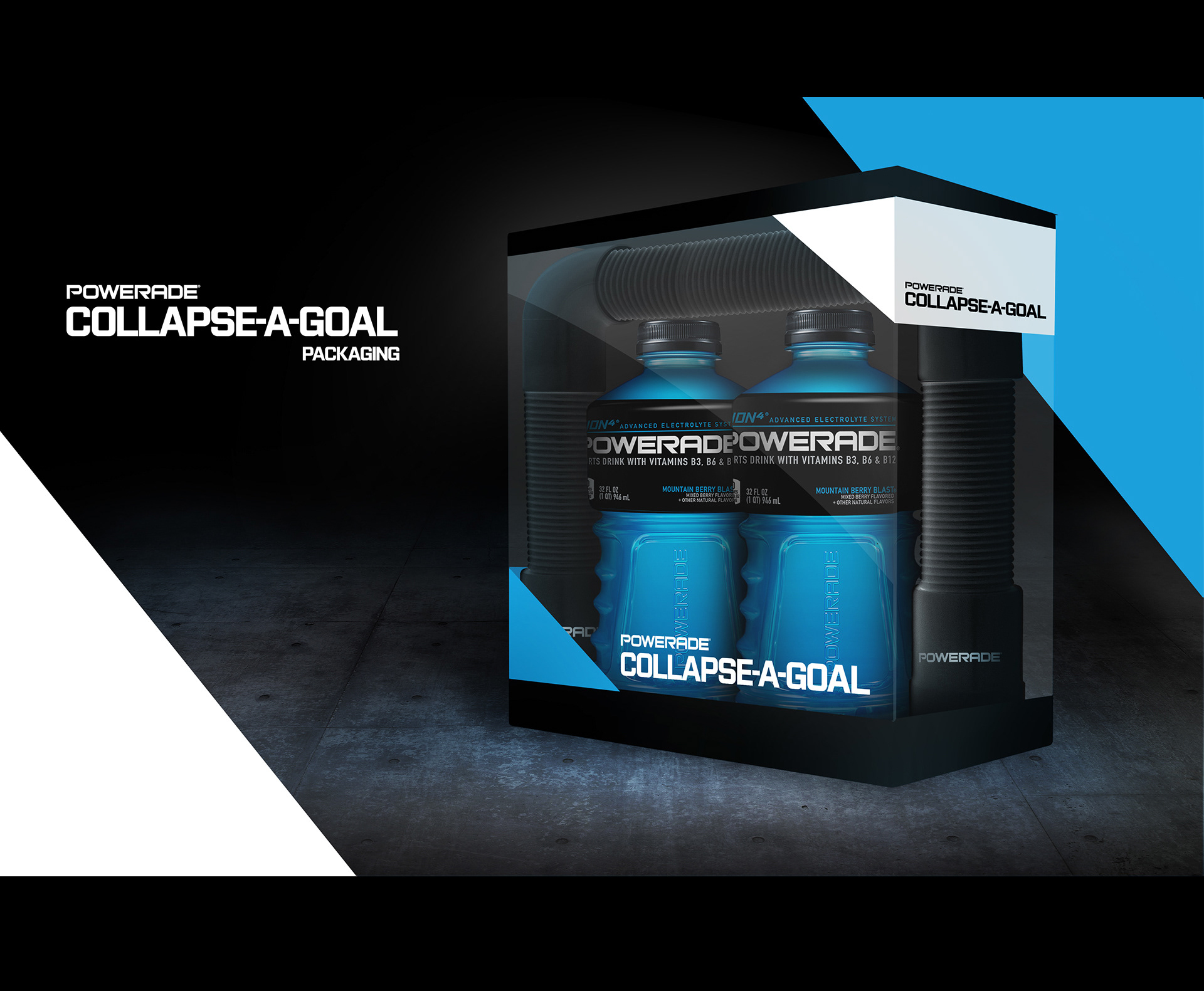 COLLAPSE-A-GOL was designed & engineered from the ground up.